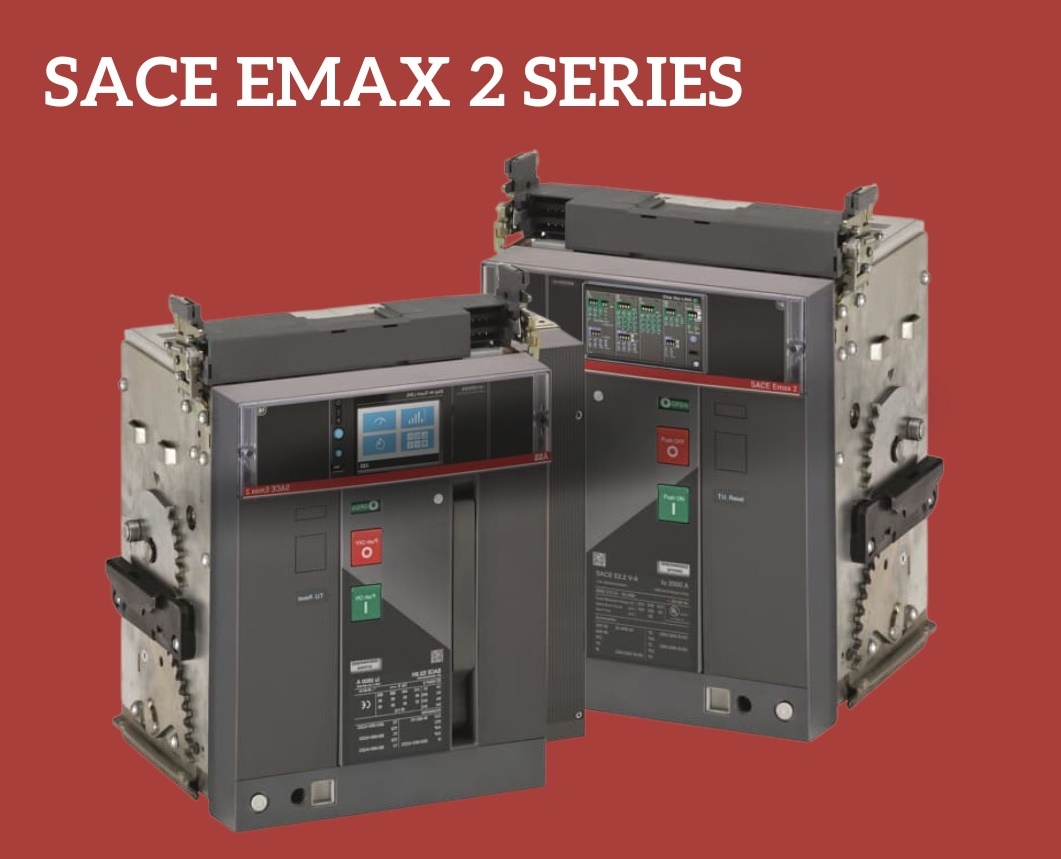 Air circuit breakers also known commonly as ACB are one of the various types of circuit circuit breakers that exist in the market. It is an electrical device used to provide overcurrent and short-circuit protection for electric circuits over 630Amps to 6300Amps. From a traditional circuit breaker to a real Power Manager, SACE Emax 2 series embeds more and more functionalities to become the all-in-one solution able to manage the low-voltage distribution systems. These new series of air circuit-breakers consists of four sizes (E1, E2, E4 and E6) in the fixed and withdrawable versions, with rated uninterrupted currents from 800 to 6300 A and breaking capacities up to 150 kA at 415 V with triple marking certification (IEC, UL, CCC). Certified for Class 1 active energy measurement in compliance with the IEC61557-12 standard.
ABB's air circuit-breakers have been designed to manage, with maximum efficiency, all low voltage electrical installations from industrial plants, naval applications, traditional and renewable power generation installations to buildings, shopping centres, data centres and communication networks.
These series make it possible to construct switchgear with small overall dimensions and high ratings using bus-bars with narrower cross sections. To ensure total safety while operation, they are constructed with double insulation between the live sections and the switchgear's front. Safe and easy maintenance is provided. Main accessories can now be reached from the front without completely removing the redesigned front shield. A separate set of guide rails makes it easier to insert and remove releasable circuit breakers.
All SACE Emax 2 circuit breakers come with protection trip units that can be switched out from the front with a few easy consumer actions. There is no need to remove the circuit breaker or access potentially harmful components. The SACE Emax 2's protection trip devices are self-powered by current that passes through the circuit breaker. This ensures exceptional reliability thanks to a system of internal connections that self-regulates.