A smooth and safe transition from one power source to another is of the utmost importance. In case of power source failure, whether planned or unplanned, a rapid switch to back-up power is often crucial.
To meet any and all of your changeover, bypass and transfer needs, we offer a wide variety of switches ranging from 16 to 3200 Amperes. ABB's range includes switches that allow you to transfer from one source to another manually, remotely or automatically.
ABB's change-over and transfer switches are designed to transfer loads from one power source to another in a wide variety of applications. The range includes switches from 16 to 3200 Amperes, which can be operated manually, remotely by using a motor or automatically. The most compact solution with an advanced and compact design, ABB's change-over and transfer switches can be installed in confined spaces.

Superior performance: 
ABB's change-over and transfer switches are tested according to IEC 60947-6-1 and IEC 60947-3 standards. The switches have ratings in AC31 and AC33 utilization categories, up to 415 V. In motorized switches, the motor operators have a wide voltage operation range.
Suitable for your application:
Safe operation: Service continuity is ensured with a number of built-in, integrated safety features. For instance, the change-over mechanism has stable positions shown reliably. Unwanted manual and remote operation can be prevented. Manual operation is always possible in emergency situations.

With ABB's change-over switches, people and equipment are safe.
Easy and flexible installation:
Depending on the size, the switch can be mounted in different positions, on the panel door or DIN rail. 
Snap-on accessories and connections are available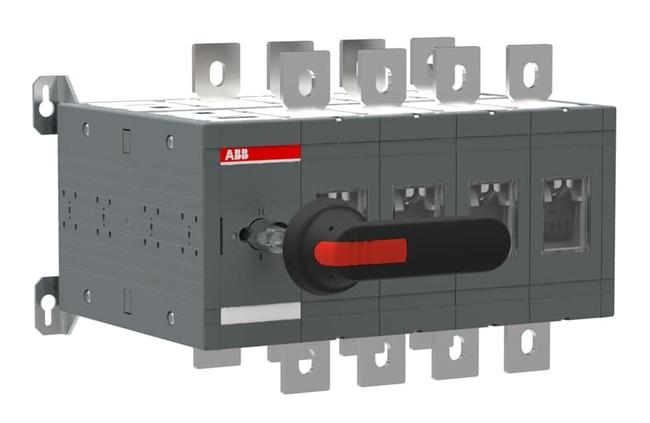 • IP65 rated (not suitable for external installation) Steel Enclosure
• Powder coated textured finish (RAL 7035)
• All switches are supplied with fuses and removable gland plates
• All 3 pole switches include detachable neutral link (OT160 solid link)
• Hinged lid complete with lock
• Switch Fuses are internally rated IP20 on incoming terminals up to 63A
• Pad lockable pistol grip handle as standard 
• Switch Fuses 100A are supplied with incoming terminal shrouds not fitted to allow customer connections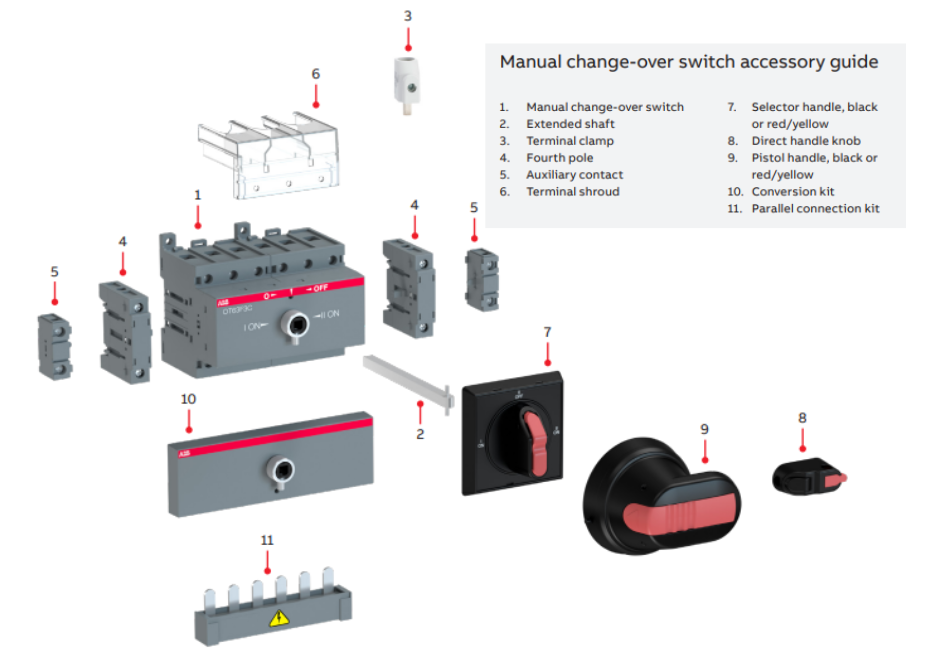 Reliable in extreme conditions
Change-over switches by ABB are extremely well suited for heavy duty applications. They are equipped with CTI (comparative tracking index) of over 600 V, making them great for use in tropical environments.

Energy efficiency
Our switches come with a real one pole construction in even higher ratings (one line per power line), creating savings in terms of energy consumption by reducing power loss. A single terminal per pole across the entire range also eliminates the need to use additional fixing sets to do connections.

Space saving
The modular and flexible construction, which can even include an adjustable periscopic shaft, allows for different arrangements of the poles and handle, providing you with the opportunity to create unique space saving solutions for your customers.

Global availability
To complement our wide range of manual change-over switches, we also offer open transition manual change-over switches designed according to UL/CSA certification standards in a power range from 160 to 800 Amperes.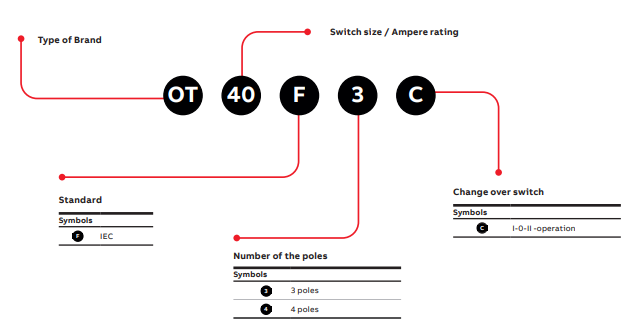 Source: ABB Catalogue