Easy modernization for reliable and secure power distribution
ABB's Relay Retrofit Program for SPACOM to REX610 offers smooth and controlled replacement of selected SPACOM protection relays with the latest addition to the Relion® family, the all-in-one protection relay REX610, representing the latest protection and control technology. The result is extended switchgear lifetime, full availability of relay life cycle services, and the possibility to adapt the power protection system to meet new requirements.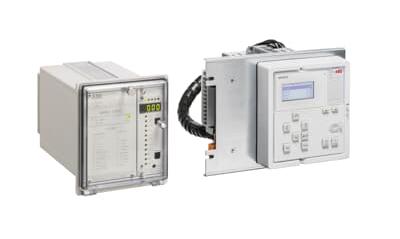 The functionality of REX610 corresponds to that of the SPACOM relays but can also be configured to include additional protection functions. As REX610 fully supports the IEC 61850 standard for communication and interoperability of substation automation devices, the program also provides an opportunity to upgrade the entire communication system at the same time, to better meet today's protection requirements. The program represents an excellent way to modernize the protection and control system, and to ensure increased productivity and efficiency through further improved reliability of power supply.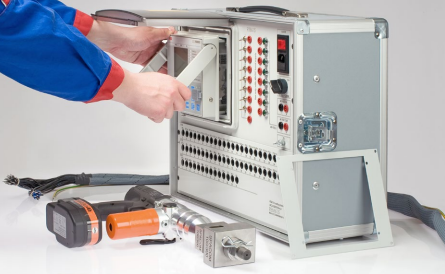 Scope
Relay Retrofit Program for replacing the following SPACOM protection relays with the all-in-one protection relay REX610:
SPAJ 110 C, SPAJ 111 C, SPAJ 131 C, SPAJ 135 C, SPAJ 140 C, SPAJ 141 C, SPAJ 142 C, SPAJ 144 C, SPAU 110 C, SPAU 121 C, SPAU 130 C, SPAS 120 C
Benefits
Controlled and repeatable procedure for replacing selected SPACOM relays with REX610
All-in-one program for successful and timely scheduled execution of retrofit projects – saving time and money
Minimized shutdown time due to fast and easy installation with the same cutout dimensions and no major new wiring
Enhanced personnel safety with access to the latest protection and control functionality
Extended switchgear lifetime with new protection relay, the latest technology, and assured future availability of life cycle services
Future-proof protection solution for the evolving grid with IEC 61850 standard-based REX610 relay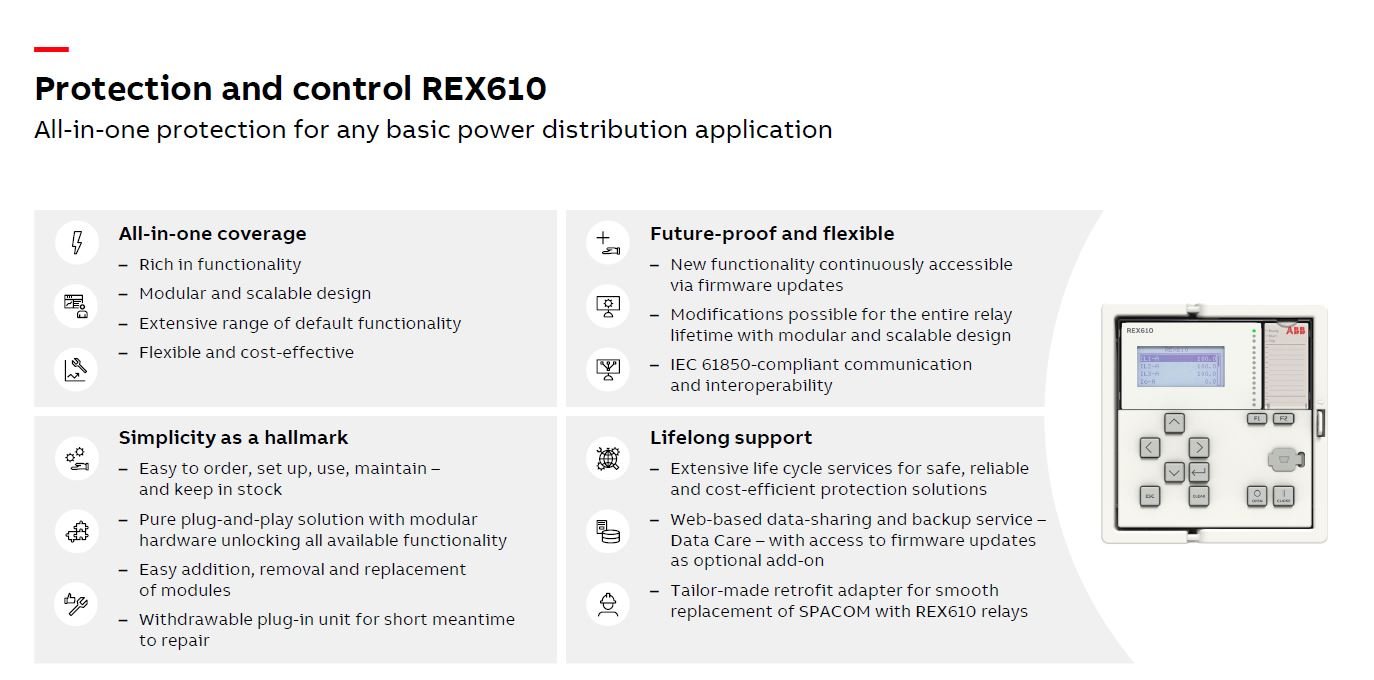 Features
REX610 replacement relay, representing the latest technology
Retrofit adapter set with prewired terminals
Configuration template for the replacement relay
Access to firmware updates with the relay serial number through ABB Ability™ Backup Management for electrical systems – Data Care